"ME TOO" et al brands
Continuing our research on "me"-tagged brands, below go this month six highlights.
"ME TOO" shoes
ABOUT ME TOO

At Me Too, we build our shoes from the ground up to bring you both the fashion and comfort you deserve. We have successfully accomplished this marriage by using the finest leathers, components and treatments, combined with the latest inspirations. We have established ourselves in the fashion world as both timeless and classic with our own little edger.
lookat.me™
Australia based (Melbourne and Sydney) Media Equation Pty Ltd (me™) is an innovative digital asset management company, providing cultural institutions, publishers and corporations with practical and cost effective solutions. Their core competencies are in archival collection management, digital asset management, rights management and image and video distribution.
They nicely jingle their products with: "why me", "try me", "buy me", "about me", "contact me", "join me" menus.

ME by Meliá Hotels and Resorts
Luxury Resort Hotels few adults would resist.
Introducing me by Meliá. A brand of experience-based personality hotels in select urban and resort destinations. ME seduces the open mind with art, design, music and cuisine; one impression, one moment, one sensation at a time. ME by Meliá, is all about you. ME invites you to an experience beyond accommodation.
See also their flashy ME - CANCUN - IT BECOMES YOU.™ brochure:
Me&Ro Jewelry
Me&Ro is a New York City based jewelry design company founded in the summer of 1991. Inducted into the CFDA in 2008, designer and CEO Robin Renzi continues to express herself through the art of making jewelry.
Retail store locations: New York, Los Angeles, Miami, Chicago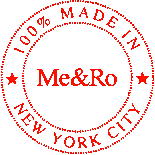 ME! Bath
Featured with "Your Ultimate At-Home Spa Experience" jingle.
Headquartered in Los Angeles, ME! Bath was founded by husband and wife team Benjamin and Lisa Nissanoff in 2002. Since its debut, ME! Bath has become one of the fastest growing bath and body care companies on the market, helping consumers create a convenient, fun and luxurious spa environment in their own homes or while away on business or pleasure.
Who? Me?
Who? Me? is a Reverse People Finder website. A site where someone may be trying to find you. Is someone, somewhere, looking for you? Could an old, lost or missing friend be trying to find you? Is a bMother, sibling or bChild, from an adoption in the past, looking for you? Is an old army buddy, or high school sweetheart trying to locate where you have moved to these days? Is your alma mater looking for you for a class reunion?
Short link:


Copy - http://links2.me/~X1P1$NF