Sedo sold Bedo
Funny jingle it could be: Bedo.com was sold on Sedo.com for handsome $45,000: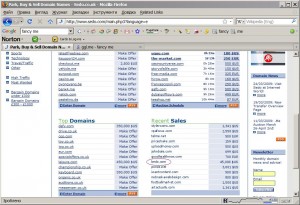 Sedo is not particular.ly interested in protecting all Sedo.tlds, which is a right decision probably. It managed to secure Sedo.info and Sedo.biz but missed Sedo.net and Sedo.org. It runs a mobile version on Sedo.mobi, keeps bunch of country sites like Sedo.de and Sedo.jp...
Having bought Sedo.us, one can wonder why did they miss Sedo.me, which a French porno teaser now.
Short link:


Copy - http://links2.me/~Ymj$8I