Mobile.Me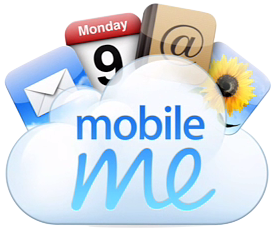 Apple, having a very good name in marketing and branding, got it right when it named its new mobile platform "mobile me". Ititial.ly, people talked about "mobile.me". The rumours even had it that Apple has secured the Montenegrin domain for pretty high sum.
However, mobile.me is still not schedule for the premium auction and Apple had no other choice but to go with less sexy address: mobileme.com is now forwarded to apple.com/mobileme and iPhone users receive e-mails to addresses like john@me.com.
john@mobile.me would be much better jingle. However, if Montenegrin government waits another year, Apple will probably lose the interest in mobile.me at all and press on anyone trying to infringe its trade marked names (it has already filed for seven of them with the United States Patent and Trademark Office).
E.g., mobileme.com.au is currently put down:
Sorry, the page you requested doesn't exist or has been moved.
Please check your request URL.
.mobi fans should notice that neither apple.mobi nor mobile.mobi are operational. So much about mobile TLD.
An interesting fact: BioSentient Corporation filed for "mobileme" trademark back in 2003 but abandoned it in 2005. It is now elbow biting as that particular name could bring it millions.
Short link:


Copy - http://links2.me/~qhS2$7l