ggl.me
If you at the stage that you cannot leave without jingling .me sites, you may wish to switch to google.me, which sound catchy indeed.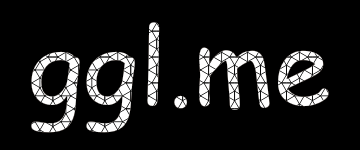 In case, you don't like the white background or are into short URLs (as featured by Philadelphia Business Journal), then ggl.me is just for you.
They even say that the latter is better for the environment, as black screens consume less energy, be it on conventional CRTs though.
Short link:


Copy - http://links2.me/~AeQ1$EI