patients like me

A new healthcare initiative is using yet another "me"-branded slogan. As featured in the press:
On a website called PatientsLikeMe, members from around the world swap stories about their ailments and discuss subjects like adverse drug interactions, dosing strategies, new drugs and trials for more than a dozen diseases. A report by the California HealthCare Foundation, a think-tank, argues that in dealing with multiple sclerosis, a neurological disorder for which there is as yet no cure, "the collective wisdom on this website may rival the body of information that any single medical school or pharmaceutical company has assembled in the field."

Source: The Economist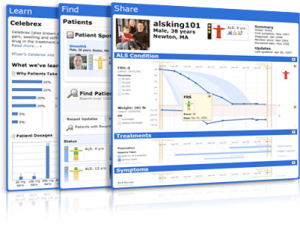 The site, registered back in 2004, is trademarked indeed and, being rather a long jingle of three words stick together, is probably better off sitting on .com is it does. To enhance readability, they can still register Patients-Like-Me.com.
Someone tried to register patientslike.me (currently down) but sticking few words together doesn't really ring the bells marketing wise. Until today, patients-like.me was available too, but that would be a long and useless domain hack, not a domain jingle.
A perfect theme would be: patients.like.me - like SONY's like.no.other - but for this one, one needs to wait for the registry to release like.me domain first.
Short link:


Copy - http://links2.me/~NuT2$CE