Trend Me
Today's analysis of trendy domains: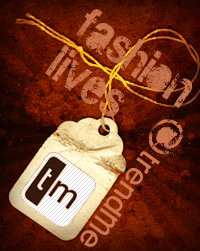 A portal trendMe.net based in Zagreb, Croatia promotes numerous fashion brands in Croatian.
Unvogued, trendme.com, which belongs to Trend Technologies, features various hardware and software solutions.
For the moment, trend.me is still under development, trendy.me forwards to listenarabic.com, while at the same time, trendyme.com will lead you dailynews.me. Internet is all about traffic indeed.

More information on vogue names can be found in Brands-and-Jingles' fashion portfolio.
Short link:


Copy - http://links2.me/~dOo1$BG