Model.Me
On 15th of August 2008, model.me was won on a land rush auction for $7,354.98 after 110 bids by William Erickson of Next Wave, LLC in Wisconsin, US. Now it is for sale, already packed as a trademark registered in the US in October 2008:

Prior to this in December 2007, Susan Green from California also tried to file for a US trademark "MODEL.ME" on the individual level, but failed for some unknown reasons.
There are also ModelMe.com, registered by British firm Model Me Ltd, currently down. ModelMe.net (US owned) and ModelMe.org (Brazilian owned) both parked, and ModelMe.biz (US owned, currently down).
To complicate the matter, Toni & Guy, a UK and US-based hairdressing company, has a claim on Model.Me™ - as they put it, the first ever haircare range collection created and developed by leading fashion and music personalities - Erin O'Conno, Helena Chrisensen and Jamelia in partnership with TONI&GUY™.
Toni & Guy's jingle "Haircare by Us for You":
Please enable Javascript and Flash to view this Flash video.
Their launch with Vogue TV Fashion Footage:
Please enable Javascript and Flash to view this Flash video.
Toni & Guy's Model.Me products are available at Boots, a leading British retailer: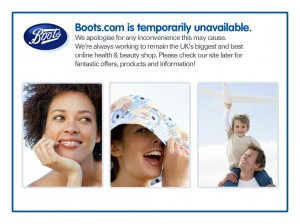 With many trademarks registered and claims, it promises to be a mess, once the parties start fighting for the first claim. At least the girls had some fun and good treatment too.
Short link:


Copy - http://links2.me/~1Mf2$3C