Link Me
LinkMe.com, which is in fact forwarding to linkme.com.au, is a popular career site in the financial industry, like that of efinancialcareers.co.uk.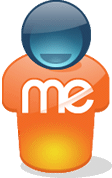 LinkMe™

LinkMe™, launched by Sensis and Morgan & Banks Investments, is an innovative, peer-driven website that starts to create a candidate world. As an individual job hunter or "networker", LinkMe™ creates an environment to help you get maximum benefit out of your personal business networks by:

Allowing you to manage and extend them while accessing a greater network;
Providing an environment designed to add value to your employment search and;
Providing specific and detailed feedback (you can quickly build your own profile either by uploading a resume or filling in a template).

Source: www.about.sensis.com.au

Of course, link.me is still hold by the registry, but we all know the potential buyer.
Short link:


Copy - http://links2.me/~Yn2$Cd