I'm a PC – and it's all about me
Taken in the city of London. Actual.ly, this advertisement is everywhere, in the tube, in the buses, on the street, loos... Microsoft is trying to catch up and restore its image, final.ly.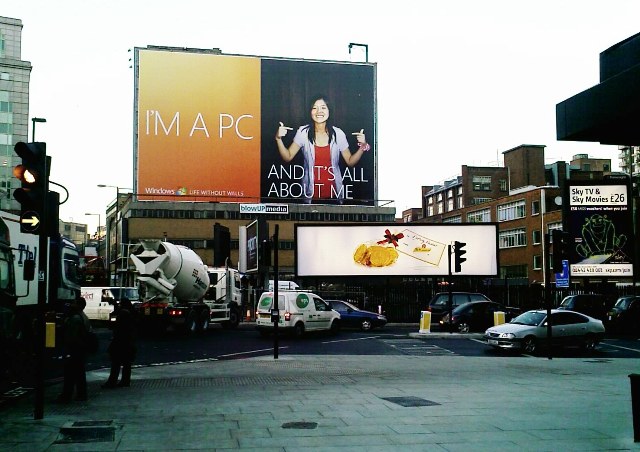 The Economist was writing about this campaign already back in September (see Advertising: Postmodern wriggle). Although, in London they decided to feature other people, but Bill Gates.
Was it a coincidence, or did Carol Jong know about this campain when she was registering itsallabout.me in August? Sure.ly, it waits for Microsoft to pick it up, quick.ly, and do some really cool.ly brand promotion.
Short link:


Copy - http://links2.me/~gbP$q